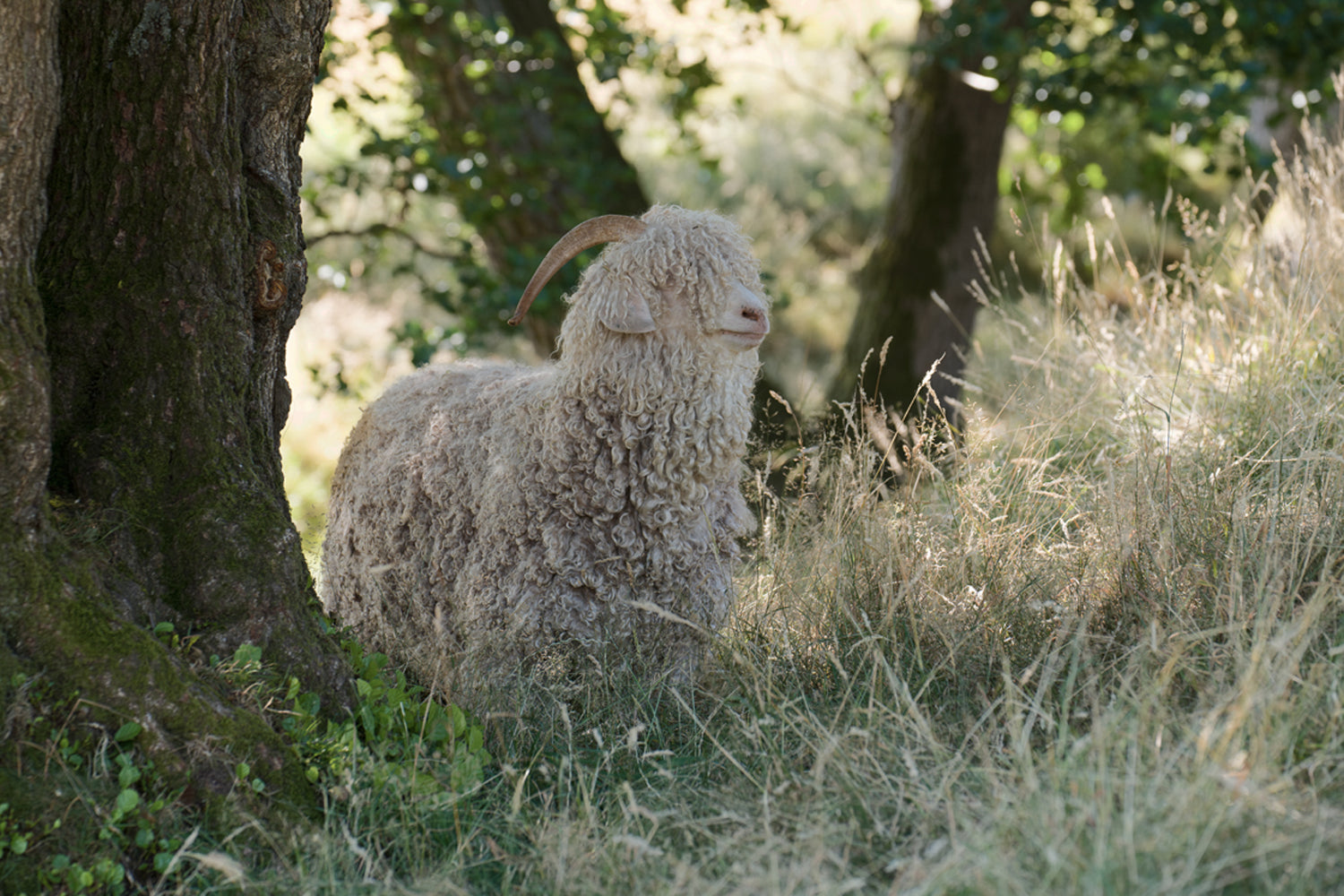 Oaken's socks are made using smooth mohair fibres that create durable socks. The unique qualities of Mohair means that they are odour free, non itchy as well as being incredibly warm whilst still being lightweight.
The Goats are raised on an organic farm situated in the Black Mountains, undergoing shearing twice a year to yield the fiber used in crafting your socks. The wool is then transported to a mill in Yorkshire for processing, where it is knitted into socks before being sent back to the farm. There, it undergoes hand-dyeing in small batches before finally reaching us.
We ensure all Oaken products are ethical and eco-friendly.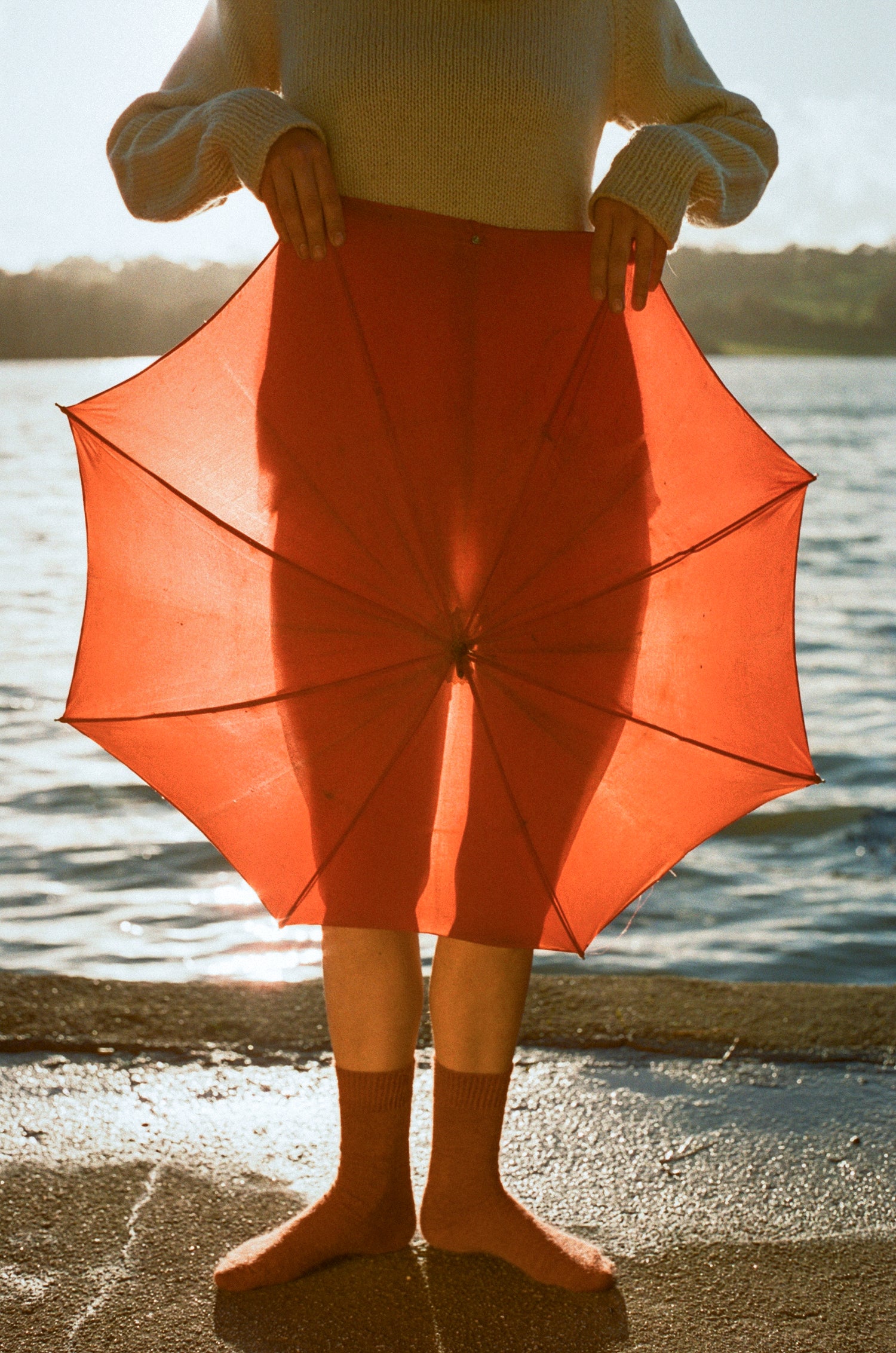 Oaken represents the culmination of various elements, weaving together the shared journey of two friends, Ellie and Ondine. It began with two tiny shops nestled in a courtyard in Falmouth—simultaneous businesses, a mutual dedication to sustainable clothing and wares, some tiny little humans along for the ride, the discovery that we love working together, and a pretty great friendship.
Those sunny courtyard days with our babes were very special, but we are now so excited to embark on this joint venture together. Recognizing the paramount importance of sustainability and traceability in the fashion industry, we envision Oaken evolving into a comprehensive project that not only inspires but also fosters collaboration. We aim to navigate this ever-changing landscape collectively and hope that Oaken serves as a positive force within the industry.
Thank you for supporting Oaken.
Love
Ellie & Ondine
x